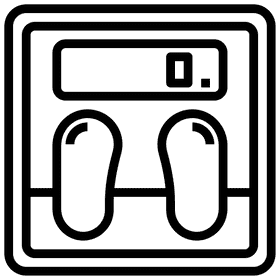 Bariatrics
the field of medicine, dealing with the diagnosis, determination of causes, prevention and treatment of obesity , including surgical methods

Gastroenterology
a field of medicine dealing with digestive system functions and diseases; esophagus, stomach, intestines, rectum and digestive glands (liver, pancreas) and bile ducts.

Urology
a branch of surgery dealing with the structure, physiology and diseases of the genitourinary system in men and the urinary system in women, and partly also the female reproductive system (urogynecology)
Previous
Next
News
online visit
Due to the epidemiological situation, while implementing the recommendations of the GIS, the National Health Fund and the Minister of Health of the sanitary services of the Republic of Poland, we were forced to suspend the planned medical activities of our facilities. However, in order to meet your expectations regarding the provision of continuous, comprehensive and easily accessible professional care, we launch e-consultations.
These are paid advice, during which the doctor of your choice will contact you by phone during the office hours so far – note the phone number may not be visible, please answer the phone while waiting for contact!
During the e-visit, interviews will be collected, additional tests will be assessed (you will be able to send them earlier to a specially activated e-mail account: dokumentacja@pfg.org.pl,), and if necessary, he will also ask you to perform a few simple steps that will enable him to make an initial assessment of the clinical situation.
During the e-consultation, electronic prescriptions will be issued (for their implementation at the pharmacy, you need a PESEL number and the code received from the doctor – please write it down and keep it until the prescription is filled; we strongly encourage you to create an account at https://pacjent.gov. pl /, then the number provided by you during registration will be sent automatically by the SMS IT system with the prescription code.
It is possible to issue an e-certificate during the e-visit, if the doctor decides that there are medical indications for this.
Documentation of the e-visit is kept in a typical manner, in the system maintained so far and is available on the current terms.
Previous
Next
Medical services provided under the contract with the National Health Fund

Dear Patients, we kindly inform you that at the Endoterapia PFG clinic we perform gastroscopy and colonoscopy examinations under the contract with the National Health Fund.
Ladies and Gentlemen, we would like to inform you that there is a possibility of paid parking at the OSIR swimming pool, ul. Polna 7a
Centrum
ul. Waryńskiego 10a
00 – 631 Warszawa
Opening hours:
Monday-Friday: 8.00am-7.00pm
Saturday: 9.00am-1.00pm
Mokotów
Al. Wilanowska 333
02 – 665 Warszawa
Opening hours:
Monday - Friday: 8.00am-7.00pm
Saturday: 9.00am-1.00pm